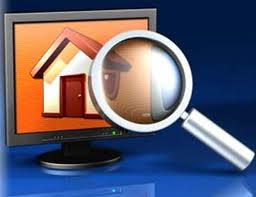 West Newbury MA home buying and selling process is complicated enough to begin with. Real estate lingo can make it even more confusing, particularly if you are a first time buyer. Below you will find Definitions On Common Real Estate Lingo In West Newbury MA . This will help simplify the real estate process.
Definitions On Common Real Estate Lingo In West Newbury MA
CMA
CMA stands for Comparative Market Analysis. This is a report that compares your West Newbury MA property to homes with similar features that recently sold in the area. It traditionally produces a price range for which your home may sell in the existing market.
MLS
MLS means Multiple Listing Service. This is a system where real estate brokers enter West Newbury MA properties for sale. Different areas commonly have individual MLS systems, and some regions may have multiple ones. The general public is not given direct access to this date but may obtain access from permitted parties.
Assessed Valuation
This is the figure placed on West Newbury MA homes by a local tax assessor and which is then used to determine real estate property taxes, although assessed amounts have no bearing on the selling price of a property.
Walk-Thru
Walk-thrus commonly are performed just before a closing. It allows a buyer to preview a West Newbury MA property and to ensure that the condition has not changed since the prior viewing.
Purchase and Sale Items
Contingency
A contingency is a condition required for a party to move forward with a West Newbury MA home sale or purchase. For example, a buyer's ability to purchase might be contingent upon the sale of their current property. Other common contingencies are for performance of a home inspection and ability to obtain a loan commitment.
Good Faith Deposits
Good faith deposits refers to deposits submitted by a buyer as part of a agreement to purchase a property, and helps state that a buyer is serious and is acting in good faith. Deposits are traditionally retained by a listing agency on behalf of a seller and credited to a buyer at closing.
Closing Date
A closing is when paperwork is completed, funds are exchanged, and a home legally transfers from one person to another. Contracts normally have a closing date and location noted.
More Real Estate Lingo
This blog provides definitions on common real estate lingo in West Newbury MA and includes only the most common terms. For more comprehensive real estate definitions and advice, contact John Wells at 978-518-1481 or teamjohn@johnpwells.com.